Best Game Night Specials
Limited time offers are great for market testing new products and invigorating your menu with fresh items. More importantly, limited time offers give you the opportunity to react to seasonality and special events, such as game nights. The winning combination for game night specials are: quick service, great deals for a big crowd and, above all, a delicious, expertly crafted product.
In our Switching to a Dough Manufacturer article, we talked about how using a dough manufacturer can significantly streamline the management of limited time offers and other benefits. In this article, we will focus on the integration of limited time offers with summer's most awaited evenings: game nights. Below we outlined some of our favorite MiMi Foods game night specials. How will you put your spin on them?
1. Panouzzo Sandwiches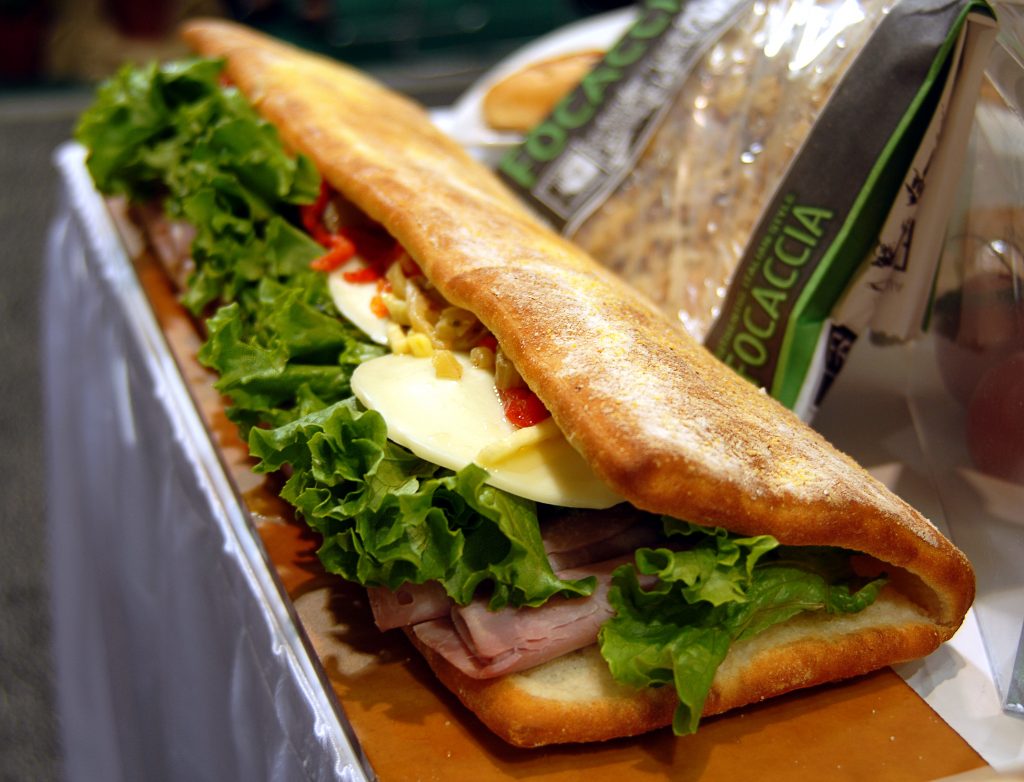 Panouzzo – the Italian take on classic sandwich bread and the perfect way to kick up your sandwich game (no pun intended).
Why we love Panouzzo sandwiches for game night: they come in a variety of sizes to please a crowd.  Market them as appetizers or serve them on a large, Instagram-worthy bun like shown above. Turn the flavor up a notch by trying them with Garlic Spread.
MiMi Tip: Use your imagination to turn sandwich bread into an irresistible dessert item! Here's our take on it: stuff the Panouzzo with Nutella, vanilla ice-cream and bananas!
MiMi's Panouzzos: Sliders 2" x 2", Burger 4" x 4", Sandwich 4" x 6", Hot Dog 3" x 6", Long 5" x 18" and Garlic Spread 12" x 4".
2. Stuffed Focaccia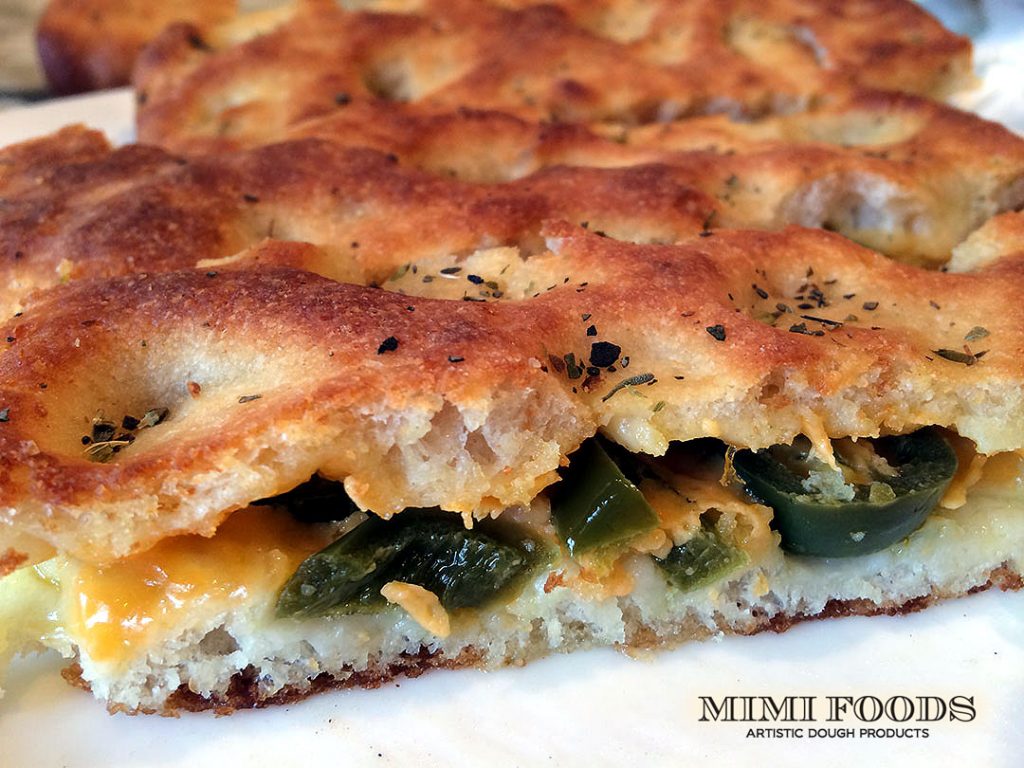 Stuffed Focaccia – an Italian classic with a savory twist, the MiMi Foods Focaccia comes in a great deal of assortments: Jalapeno and Cheddar, olives/ onions/ mozarella or Pomodoro sauce and Mozarella.
Why we love Stuffed Focaccia for game night: Stuffed Focaccia comes in a variety of flavors to delight any taste palate. What's even better is that it's filling, full of flavor and can be easily served on its own or as a side dish. Whether you are selling it in a grocery store or serving it in your restaurant, Stuffed Focaccia is easy to prepare: simply thaw it, bake it and serve it!
3. Garlic Buns and Pizza Rolls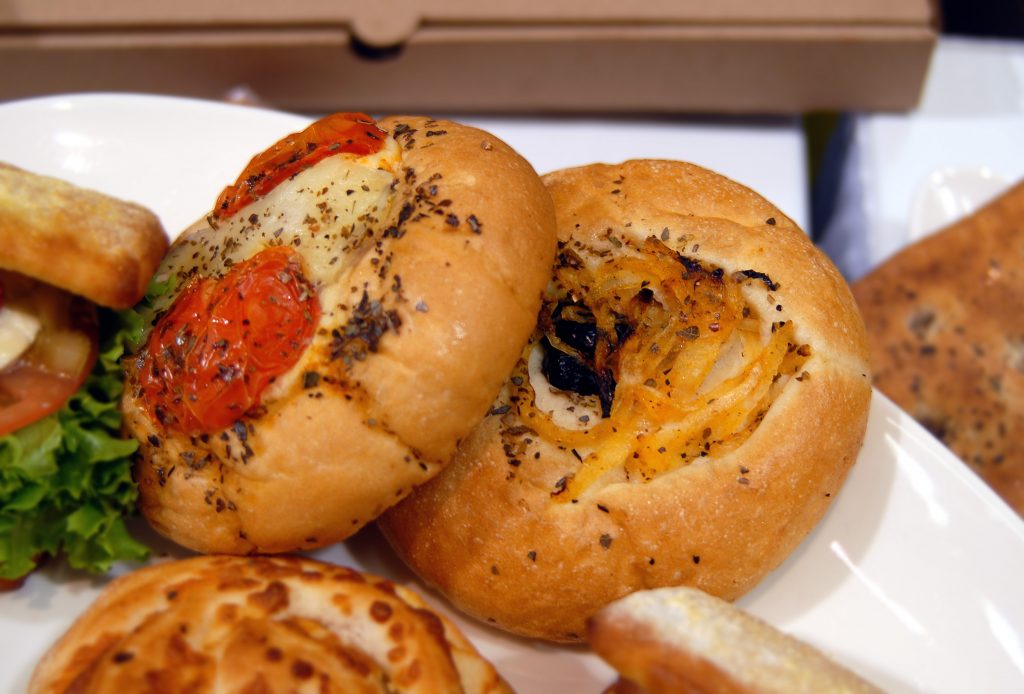 These versatile, quick and easy to use items just need to be thawed at room temperature, baked and served hot.
Why we love Garlic Buns and Pizza Rolls for game night: they require very little preparation and are ready in no time. Garlic Buns and Pizza Rolls are perfect for dipping and great for a large, hungry crowd.
If you enjoyed these game night specials ideas, we encourage you to try out new products and put your own spin on them.  Read more about menu diversification ideas in our blog Pizza for Millennials: Top 3 Dough Types for Menu Diversification where we talk about popular dough products and which current trends they fit with.
For custom dough products and recipe development, we are happy to work with you to create products for any special event of the year. To get a consultation, email artisticdough@mimifoods.ca or call 905-660-0010.